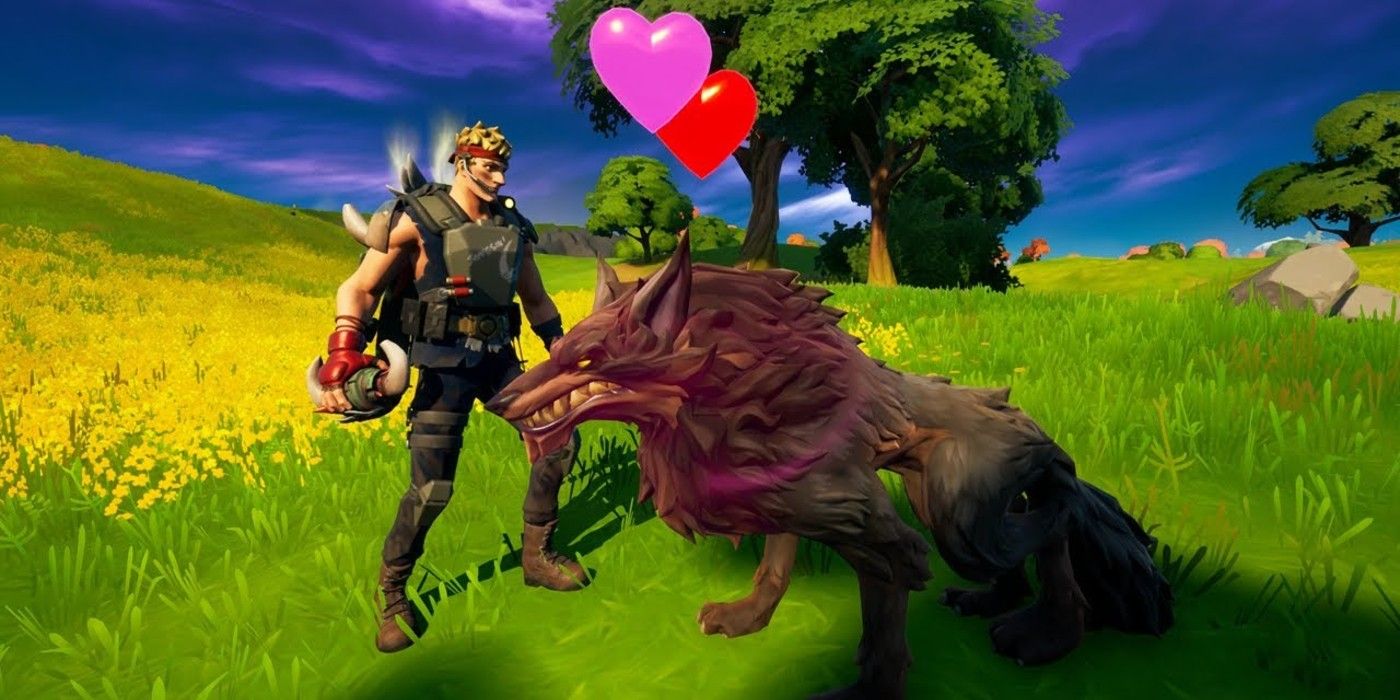 There are 71 hidden, Rare Quests for players to complete in Fortnite Season 6. Each quest has 5 tiers, and each rewards 12,500 Season 6 XP.
Starting in Season 5, it seemed Fortnite developer Epic Games had decided to do away with the traditional punch card system, which would reward players for reaching certain in-game milestones like catching a certain number of fish or traveling a certain distance by glider. Instead, in Season 5, players could complete Milestone, or Rare, Quests any time during the game to receive extra XP. These quests were not as obvious to players, and there was no way to track progress, but the challenges could often be completed as players competed normally in Fortnite matches. The same secret Rare Quest system makes a return in Season 6 of the popular Battle Royale.
Continue scrolling to keep reading
Click the button below to start this article in quick view.
Related: Fortnite Chapter 2 Season 6 Battle Pass Explained
There are 71 total Rare Quests for players to accomplish. Each quest has five separate tiers. When players reach each tier, they will receive 12,500 XP as a reward. Completing every tier of every hidden quest will award players over four million XP toward their Season 6 Battle Pass, which will help them unlock all the Battle Pass cosmetics and may give them the final push needed to unlock all the Golden skin variants. Here's every hidden Rare Quest in Fortnite Season 6.
Every Rare Milestone Quest in Fortnite Season 6
Many of the Rare Quests in Fortnite Season 6 require players to learn and use new features added to the game, like collecting meat or taming wildlife. These are still activities players are likely to perform frequently, but they may take some time to get used to.
Here is every Milestone Quest in Fortnite Season 6 and the various stages at which the player will earn 12,500 XP:
While all 71 quests appear in the game files, some players have reported several not working properly at the time of writing. These are likely bugs that will be addressed in later patches. If players find they aren't receiving XP for reaching one of these milestones, it is likely due to a bug that developers will need to fix as the season progresses.
Next: Every Crafting Recipe in Fortnite Season 6
Fortnite is available for PC, PlayStation 4, PlayStation 5, Xbox One, Xbox Series X/S, Nintendo Switch, and Android devices.
Genshin Impact: Most Popular New Banner Characters Ranked By Revenue
About The Author
Share this news on your Fb,Twitter and Whatsapp