Movie/TV News
Thanos' Weirdest Romance Never Made it to the MCU (But it Could Have)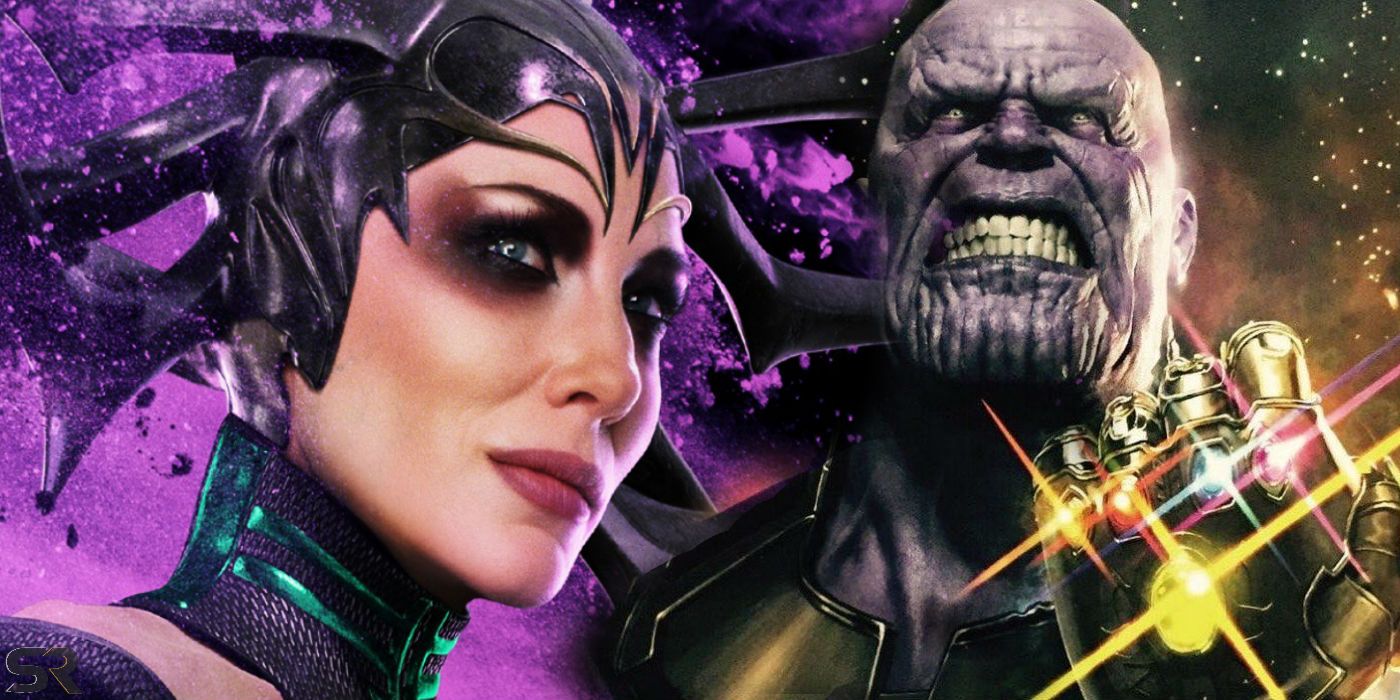 Marvel Comics' strange romance between Thanos the Mad Titan and Hela could have actually had a place in the Marvel Cinematic Universe.
Thanos' oddest romance in the comics could have made a lot of sense in the Marvel Cinematic Universe, but never made it into the film franchise. In the comics, the Mad Titan once had a romance with Hela, the Goddess of Death and ruler of Hel. The unexpected pairing would have made for an excellent substitute for Thanos' real comic motivation for snapping half of all living things from existence.
While Thanos' motivation for acquiring all six Infinity Stones in the MCU is to restore balance in the universe, in the comics, he does so to impress the living embodiment of Death. Thanos is in love with Death and desires nothing more than her affection and attention. However, even after acquiring all of the Infinity Stones, Death refuses to speak to Thanos, and he's ultimately defeated despite wielding a fully-loaded Infinity Gauntlet. The MCU opted not to use Death as Thanos' driving motivation, but a comic shows how easily they could have substituted her for Hela.
Continue scrolling to keep reading
Click the button below to start this article in quick view.
Related: Darkseid's First Words to Thanos Were the Perfect Insult
In The Unworthy Thor series by Jason Aaron, Olivier Coipel, Kim Jacinto, Frazier Irving, Esad Ribic, Russell Dauterman, Matthew Wilson, and Frazer Irving, the Black Order returns to Thanos in the Black Quadrant, after failing to capture an alternate version of Thor's hammer. A mysterious woman in a robe who agreed to help retrieve the hammer attacks the Black Order for their failure and reveals herself to be Hela. She tells Thanos she can promise him his true desire, Death. The two then share a kiss.
The pairing is odd because it's truly bizarre to see Thanos being romantic at all, especially with someone who isn't Death. Hela and Thanos' pact never came to fruition, as he essentially broke up with her during the War of the Realms event. That wouldn't stop Hela from trying to be with Thanos, as after his head was cut off by his daughter Gamora in Infinity Wars, Hela worked with the Black Order to find and resurrect Thanos. She was ultimately successful in bringing the Mad Titan back to life and the two shared another kiss (albeit, with Thanos' consciousness in his brother Starfox's body). However, both Hela and Thanos would later be sucked into a black hole – effectively ending the romantic pairing. Unlike Death, Hela was the one who sought Thanos' attention.
Hela, played by Cate Blanchett in Thor: Ragnarok, could have taken Death's role in the MCU. Sure, it would have changed Thanos' ultimate goal – but if the swap did occur, Hela's quest to find Death could have served as his primary motivation. It would have been a different way of doing a more comic-accurate story while keeping Hela around in Death's role. While things worked out storywise in the MCU without Death, it's hard to dismiss that Hela would have been an excellent substitution by borrowing some inspiration from her recent comic adventures with Thanos.
Next: Wolverine Cut Off Thanos' Arm In His Darkest Infinity Gauntlet Loss
Batman is Heading for a Rematch of His Most Epic Defeat
About The Author
Share this news on your Fb,Twitter and Whatsapp