Entertainment
Why Anne Hache's tumultuous personal life has dominated headlines
Anne Heche has had a tumultuous career and personal life, and her recent car crash – which saw her intubated at a hospital after suffering severe burns – is the latest in a long line of controversies that have plagued her through the years.
While it's been reported the actress, 53, is in a "stable condition" and her family and friends have asked for "thoughts and prayers," it's also emerged she made some worrying comments shortly before the crash that left her "lucky to be alive."
Heche is a talented actress, but has also made plenty of headlines because of her personal life.
READ MORE: Socialite 'outrage' over Fergie's 'dirty' $12 million purchase
Anne Heche's relationship with Ellen DeGeneres
In the 1990s, Heche was an up-and-coming actress, notably receiving a Daytime Emmy Award for Outstanding Younger Actress in a Drama Series in 1991 for her work on Another World – but it was her relationship with Ellen DeGeneres that made her tabloid fodder.
Heche and DeGeneres, 64, were together from 1997 to August 2000, and at one point, they even said they would get a civil union if it became legal in Vermont. The pair have never given a clear-cut reason for their break up, though at the time of the split, a source told the Daily News, "The relationship just ran its course … It wasn't working."
A statement from the actresses to the publication says: "Unfortunately, we have decided to end our relationship. It is an amicable parting, and we greatly value the 3½ years we have spent together. We hope everyone will respect our privacy through this difficult time."
Hours after the breakup, it was reported an incoherent and babbling Heche was taken away in an ambulance to hospital after she knocked on a stranger's door in central California.
"I'm not crazy," Heche told ABC News later of the incident. "But it's a crazy life. I was raised in a crazy family and it took 31 years to get the crazy out of me."
READ MORE: Anne Heche 'joked' about drinking in podcast before horror crash
Twenty years on from the split, Heche gave rare insight into her relationship with the former talk-show host to Page Six, claiming many Hollywood studios were unimpressed by the fact they were two women in a romantic relationship, and that she felt like "patient zero in cancel culture."
"This wasn't a long-term love affair. This was a moment in my life when I was given the glory of being able to stand up for what I believe in and have since I was a kid," Heche said of the relationship.
Heche's claims are unsurprising given the fact DeGeneres herself has been open about the career slump she faced after coming out in 1997, via an episode of her sitcom Ellen and again on the cover of TIME magazine. That year, Ellen was cancelled after much backlash (although 'The Puppy Episode' won an Emmy and a Peabody Award), and a viewer discretion for 'adult content' was placed before each episode of the final season, despite the fact Ellen's content was quite tame compared to other popular shows at the time.
Oscar winner Laura Dern, who played the pivotal character Susan, an out lesbian who helped DeGeneres realise she's gay in 'The Puppy Episode', told Vulture in 2019 there were bomb threats on-set throughout shooting the storyline, and that she also lost work and needed a "full security detail" after episode aired.
READ MORE: Neighbour's passive-aggressive parking note praised for its creativity
Heche said she felt blacklisted by Hollywood, especially after she took DeGeneres as her date to the red-carpet premiere of Volcano in 1997, something she said she did because it was "about living in loving-kindness" – but she ultimately paid the price for it.
"I didn't do a studio picture for 10 years. I was fired from a $10 million [approx. $13 million] picture deal and did not see the light of day in a studio picture," Heche said.
In that same interview with Page Six, Heche revealed Harrison Ford is her personal hero because he stood up for her against Hollywood executives who seemingly did not want her for her role in Six Days, Seven Nights (1998) anymore after her red carpet appearance with DeGeneres.
DeGeneres notably went on to marry Australian actress Portia de Rossi, and Heche married cameraman Coleman Laffoon in 2001. The couple divorced in 2009, and share a son. Heche reportedly left Laffoon for her Men in Trees co-star James Tupper, with whom she shares another son. The couple were together from 2007 to 2018.
READ MORE: Everything you need to know about the drama with Beyoncé's Renaissance album
Allegations of sexual abuse against Don Heche
Heche has maintained that from when she was a toddler to when she was 12, she was raped and molested by her father, Don Heche, who was a Baptist minister and church organist. Don Heche died in 1983.
Speaking to ABC News in 2001, Heche claimed her father "raped me, he stuck his d–k in my mouth, he fondled me, he put me on all fours, and had sex with me."
"I think it's always hard for children to talk about abuse because it is only memory. I didn't carry around a tape recorder … I didn't chisel anything in stone … Anybody can look and say, 'Well how do you know for sure?' And that's one of the most painful things about it. You don't," she told the publication.
Heche's father gave her genital herpes and, after he passed away from HIV/AIDS, Heche was afraid she had contracted that from him too.
READ MORE: Inside veteran actor Dick Van Dyke's colourful personal life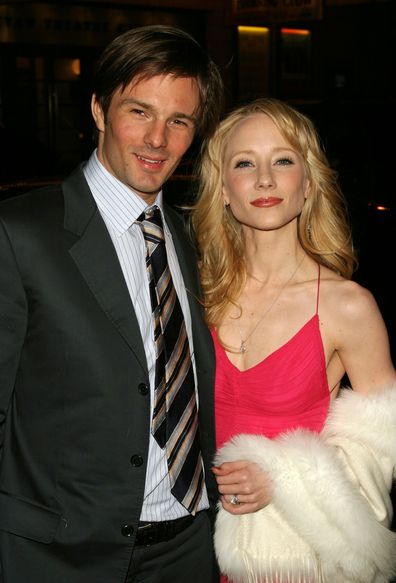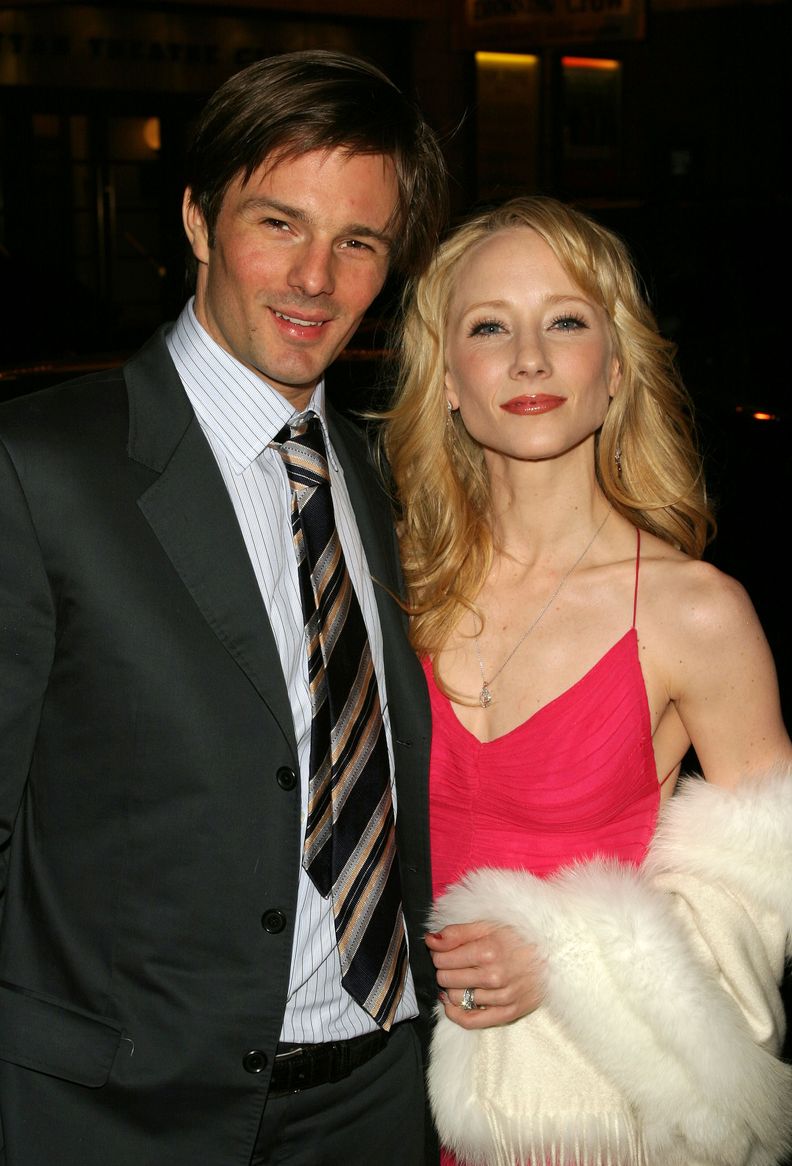 Heche's mother, Nancy Heche, is often estranged from her daughter. Nancy has been vocal about how she believes homosexuality is a sin and, following her husband's death (he died from HIV/AIDS complications but Nancy says he died from "homosexuality"), became a Christian therapist and motivational speaker who lectured across the United States about "overcoming sexuality" – but that's not the reason for their estrangement.
In her 2001 book Call Me Crazy, Heche claimed that when she did get genital herpes as an infant, Nancy insisted it was nappy rash and refused to take her to the doctor. Heche also claimed their estrangement is a result of a confrontation surrounding her claims of sexual abuse suffered at the hands of her father.
Nancy was outraged by Heche's allegations in her memoir, responding at the time, "I am trying to find a place for myself in this writing, a place where I as Anne's mother do not feel violated or scandalised. I find no place among the lies and blasphemies in the pages of this book."
Heche told The New York Times in 2009 of Nancy: "My mother's had a very tragic life. Three of her five children are dead, and her husband is dead. That she is attempting to change gay people into straight people is, in my opinion, a way to keep the pain of the truth out. People wonder why I am so forthcoming with the truths that have happened in my life, and it's because the lies that I have been surrounded with and the denial that I was raised in, for better or worse, bore a child of truth and love. My mother preaches to this day the opposite of that core of my life. It is no mistake that she still stands up against love. And one wonders why I'm not rushing to have her meet my children."
READ MORE: Inside Elon Musk's tumultuous relationship with his father
Of Heche's four siblings, three are deceased – her sister Susan, from whom she was estranged, died of brain cancer, sister Cynthia died as an infant of a heart defect, and brother Nathan died in a car crash before his high-school graduation, though Heche believes it was suicide, something Nancy disputes.
Heche's one remaining sibling, Abigail, has said the actress' claims about their father are untrue.
Per People, Abigail said after the release of Call Me Crazy: "It is my opinion that my sister Anne truly believes, at this moment, what she has asserted about our father's past behaviour; however, at the same time, I would like to point out that Anne, in the past, has expressed doubts herself about the accuracy of such memories."
"Based on my experience and her own expressed doubts, I believe that her memories regarding our father are untrue. And I can state emphatically, regardless of Anne's beliefs, that the assertion that our mother knew about such behaviour is absolutely false," Abigail said.
READ MORE: Are Olivia Wilde and Florence Pugh feuding? An investigation.
Where Anne Heche is now
Heche has starred in a number of projects over the years – her latest film role was as Tammy in 13 Minutes, and on television, she was a contestant in Season 29 of Dancing with the Stars. She's also been cast in a recurring role in the upcoming show The Idol.
Most recently, Heche has been working with Heather Duffy on the podcast Better Together, where they "celebrate friendship, and we believe that we can create more joy in the world by sharing our stories, stumbles, and triumphs" with special guests to affirm the notion that humans are "better together." It was on this podcast that Heche "joked" about drinking days before her crash.
Heche has been open about her challenges with her mental health, and in 2001 while promoting Call Me Crazy, she opened up about how, when she was younger, she created the "Fourth Dimension," a fantasy world to which she mentally retreated to feel safe amid the sexual abuse from her father.
"I drank. I smoked. I did drugs. I had sex with people. I did anything I could to get the shame out of my life," Heche has previously said.
Heche has since said she has left the Fourth Dimension and her alter ego, Celestia – the daughter of God and half-sister to Jesus Christ who had contacts with extraterrestrial life forms – which she initially created to feel safe, behind.
If you or someone you know is impacted by sexual assault, call 1800RESPECT on 1800 737 732 or visit their website. In an emergency, call 000.
For a daily dose of 9Honey, subscribe to our newsletter here.
Share this news on your Fb,Twitter and Whatsapp
NY Press News:Latest News Headlines
NY Press News||Health||New York||USA News||Technology||World News